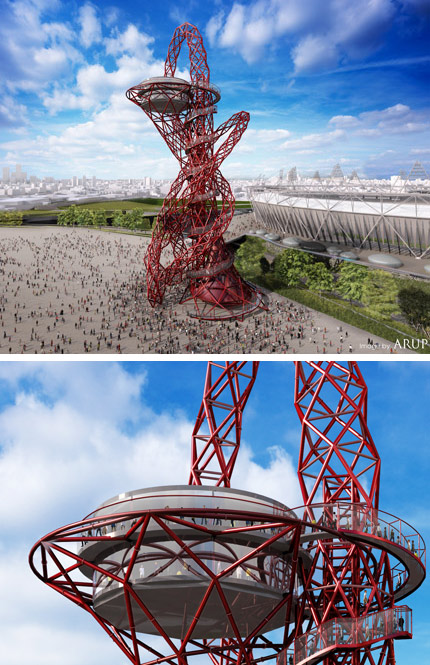 In 2012 the Olympic Games will be in London.
There is a new Olympic stadium in London. The organisers want to make a big tower at the stadium.
In the picture you can see the tower.
People can go to the top of the tower. At the top, they can see all of London.
But there are two problems. The tower costs 22 million Euros. A lot of money! What is the other problem? Some people don't like the tower!
Do you like this tower?
Do you have a famous tower or tall building in your country?